By
Andrew
- Wed Dec 08, 2021 10:10 am
- Wed Dec 08, 2021 10:10 am
#15095
James Webb Space Telescope
The James Webb Space Telescope is a space telescope being jointly developed by NASA, the European Space Agency, and the Canadian Space Agency. Webb will be able to see what the universe looked like around a quarter of a billion years (possibly back to 100 million years) after the Big Bang, when the first stars and galaxies started to form.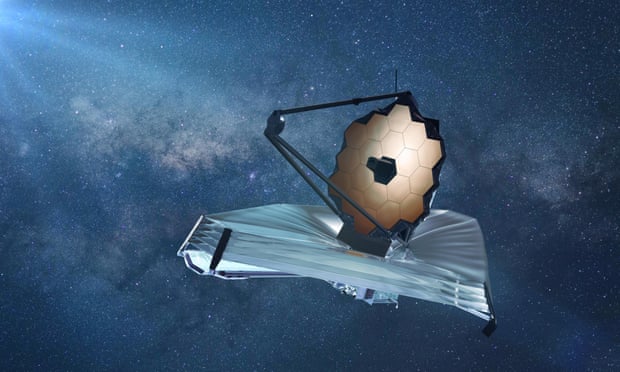 3D illustration depicting the James Webb space telescope observing a distant star. Photograph: Dotted Zebra/Alamy
The James Webb Space Telescope has been built to find the answers to fundamental questions that astronomers have sought for over the past half-century. It is one of the most expensive and ambitious, scientific engineering projects ever attempted. With a price tag of $10 billion it is destined to rewrite the history of the cosmos. Once operational, it will succeed the Hubble Space Telescope as NASA's Flagship astrophysics mission.
Official:
Webb Space Telescope
Wikipedia:
James Webb Space Telescope
"You never change things by fighting the existing reality. To change something, build a new model that makes the existing model obsolete." R.Buckminster Fuller